A new "Bacon Bitch" restaurant will soon be coming to UCF at Collegiate Village leased by Demetree Global. First opened in 2017 on South Beach, Bacon Bitch has been serving classic American breakfast items with an innovative, bacon infused twist since 2017.
The humorously named restaurant offers an equally jovial experience inside, with each patron being greeted by a "hey bitch" from the host and a warm smile. Once seated, each server will ask if diners are a "hungry bitch" or a "thirsty bitch."
From croissants and omelettes to the steak and eggs, Bacon Bitch has it all— including twenty craft cocktails. The restaurant also boasts of a wide variety of wine, beer and even champagne. Bubble lovers can also buy champagne packages, complete with several bottles of champagne and Bacon Bitch attire.
If you're not seeking get a buzz on, Bacon Bitch offers many coffee and soft drink options. For those in need of a boost, Bacon Bitch has eight coffee options, including one spiked coffee cocktail.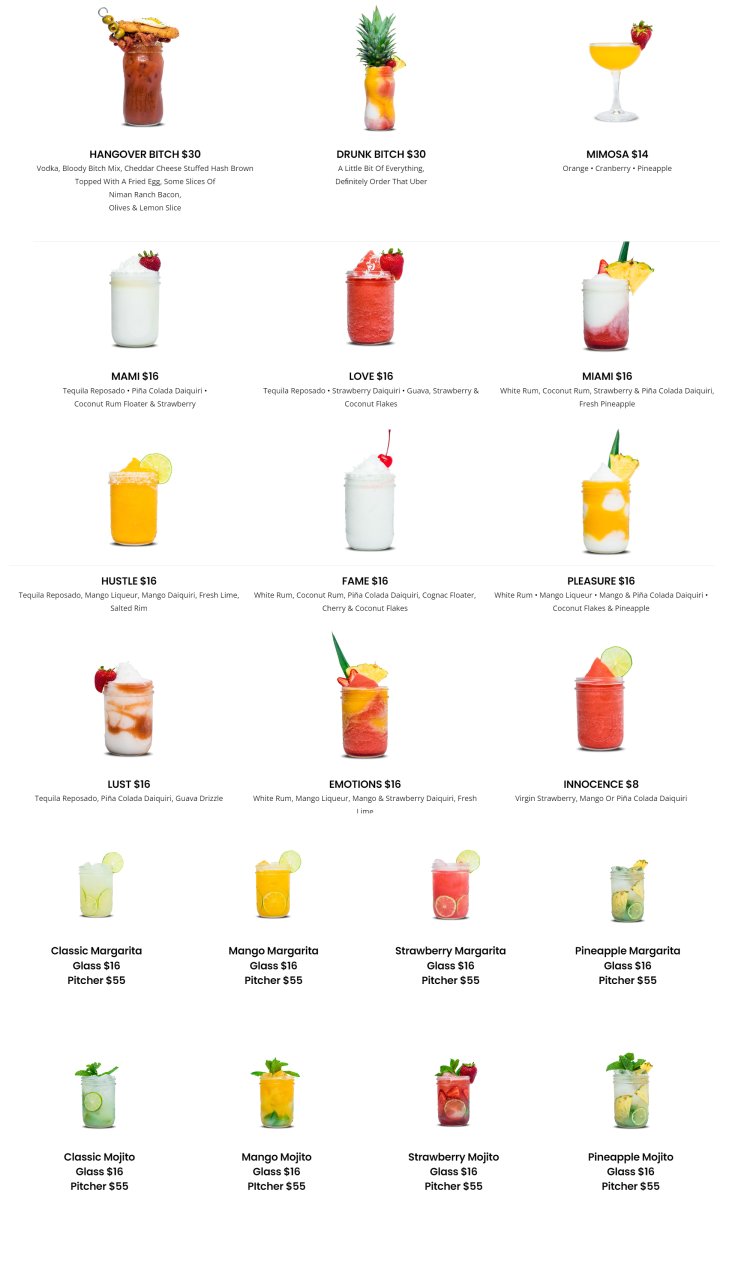 The restaurant also sells a broad spectrum of clothing items in their boutique with cute slogans and names like "birthday bitch," "Bad Bitch," "Boss Bitch," and even "Bride Bitch" for those interested in hosting a batchelorette party at the eatery.
Bacon Bitch believes in treating everyone with respect and kindness. Their humanity also extends to how animals are raised and what goes into their foods. All of Bacon Bitch's menu items include ingredients from the freshest, most natural sources. Keeping to this philosophy, the restaurant group seeks to purchase meats from only the most humane sources.
Those with religious or personal aversions to bacon can also rest assured that they will enjoy a great experience at the establishment as well. Bacon Bitch includes a number of vegetarian dishes and all their items come 100% gluten free.
And speaking of sources, Bacon Bitch also makes a point to boost local agriculture and family run operations in the area by using locally sourced material from farmers in the Sunshine State.
Bacon Bitch will be located at 12094 Collegiate Way, Orlando, FL 32817.
For more information on details relating to the opening of Bacon Bitch at UCF, visit their website at by clicking here.
About Demetree Real Estate Services
As Central Florida's longest standing commercial real estate firm, Demetree Real Estate Services has offered a full range of commercial real estate services, including selling, leasing, property management, facilities management, and construction services for over 65 years. Demetree has a presence throughout the state of Florida in all major commercial real estate sectors, operating in office, retail, industrial and multifamily. For more information, visit www.demetreerealestate.com.
Tagged: News