Sizzle Korean BBQ will be opening at Semoran Shopping Center on the intersection of Aloma and Semoran Blvd, and the savory taste of Hyunwook
Lee's cuisine is already abuzz with anticipation in Central Florida's foodie community.
The restaurant originally hails from Arizona with two locations in the state.
Founder Hyunwook Lee was born with a passion for both structural and edible design and his vision for Asian culinary arts put him at the top of the list when it comes to the competition.
The chef is versed in many styles of dining, with heavy emphasis on Korean, Japanese and Asian Fusion cuisines. His well thought out and carefully executed techniques have literally silenced both critics and guests as they enter a state of awe. He is at the top of his class when it comes to ambition, and slowing down is not in his forecast.
And his expansion to the Orlando market solidifies his reputation as a national headliner in the Asian culinary industry.
Sizzle Korean Barbecue's versatile menu and interactive dining experience marries entertainment with traditional, yet accessible cuisine within a comfortably chic environment.
Their food is sourced from only the finest, most natural sources with the most choice cuts of meat.
For more information on the grand opening date, visit sizzlekoreanbbq.com.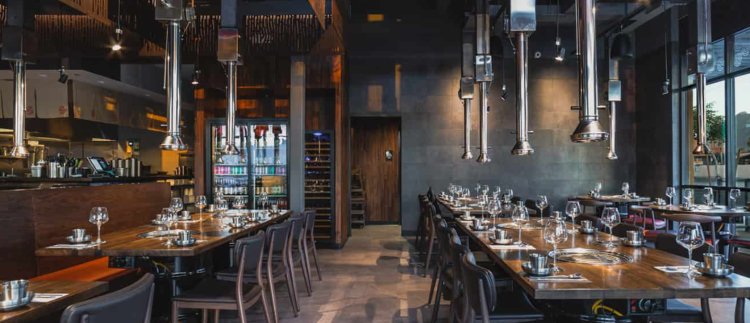 Pictured: One of Sizzle's Phoenix Locations. Credit: Sizzle Korean BBQ.
About Demetree Real Estate Services
As Central Florida's longest standing commercial real estate firm, Demetree Real Estate Services has offered a full range of commercial real estate services, including selling, leasing, property management, facilities management, and construction services for over 65 years. Demetree has a presence throughout the state of Florida in all major commercial real estate sectors, operating in office, retail, industrial and multifamily. For more information, visit www.demetreerealestate.com.
Tagged: News